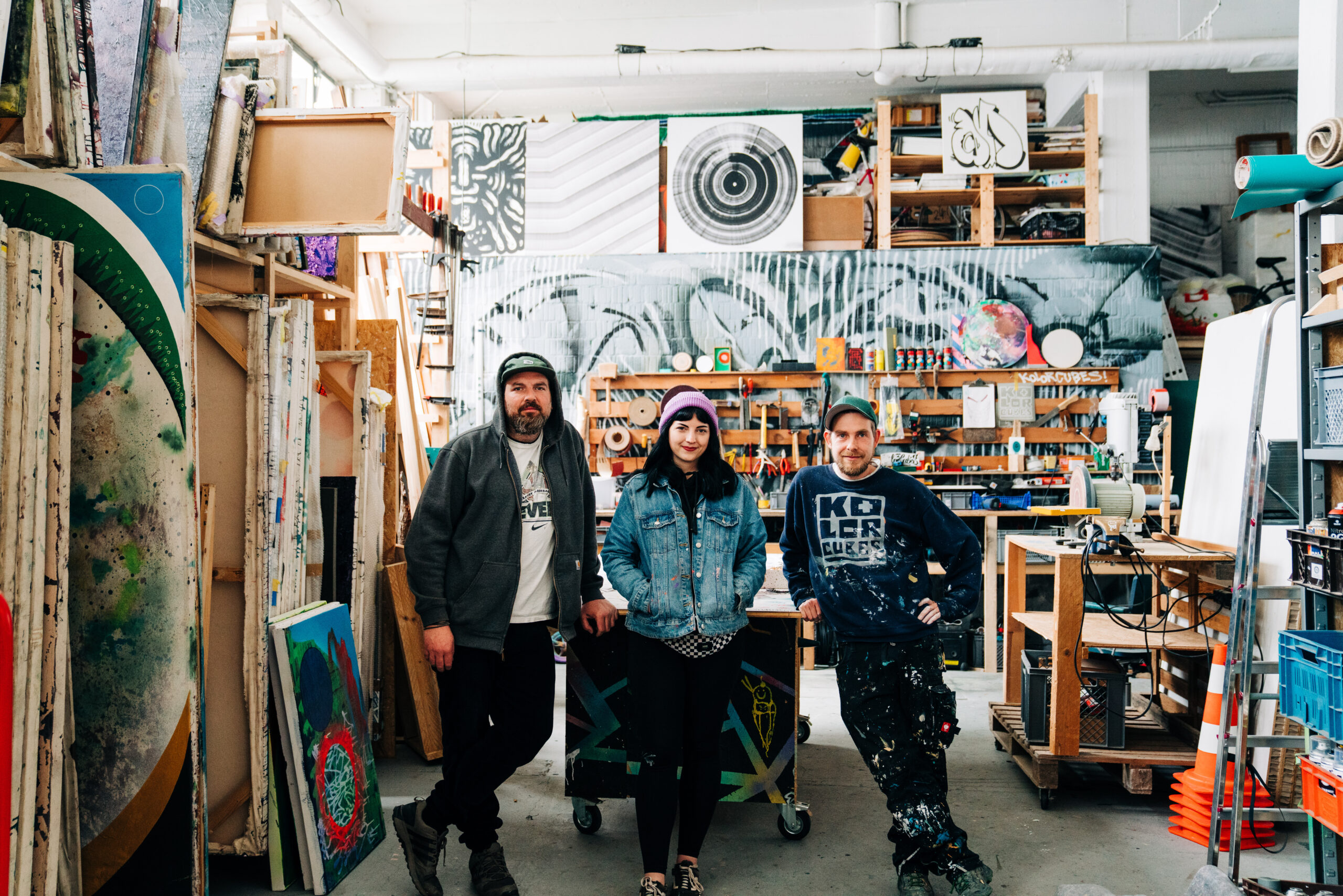 from left to right: Dustin Schenk, Sarah Menzel, Stefan Gebhardt
Photo: Can Wagener
Hi, we are KolorCubes from Kassel!
In the beginning of 2020 we established "Culture in motion", developed it further and implemented it for the first time in August 2020 in Kassel. You can see how that went here.
About KolorCubes
KolorCubes is an art project and network for culture in public space. With large-format wall designs and their art mediation KolorCubes also operates as a non-profit association, personally, digitally and analog the Public Art Gallery. Around the Workspace, the open studio in a former industrial hall in the Schillerviertel, concepts for the producer gallery or suitable events are developed and implemented. Projects such as Murals and cultural events are created here in collaboration with regional, national and international artists. Together with cities and communities, offices and institutions, we develop sustainable projects for the respective context in the sense of an enlightened inter- and art-cultural community.
---
"Culture in Motion" is a project by
KolorCubes e.V.
Rothenditmolder Straße 21
34117 Kassel